Summit Air Systems
» Products
Summit Air Systems provides a wide range of HVAC products from the top brands. From air conditioning units to heat pumps, to a gas furnace or air filter, we provide the top quality, energy efficient HVAC systems and HVAC supply you need for your home or business. Contact us for more information on our products »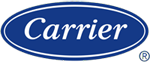 Bringing comfort to your home is our top priority. From furnaces to central air conditioning units, heat pumps to air filters, window units to split systems, Carrier is dedicated to improving your quality of life by creating comfortable, healthy environments in which to live.

Millions of people the world over trust Carrier's leadership and expertise in delivering premium solutions for their home heating and cooling needs. Across the globe, we ship one residential heating/cooling system every 3 seconds and install a unit every 6 seconds. No matter what your home comfort needs, you can count on Carrier to keep you comfortable.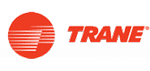 Every Trane product is designed down to every detail and rigorously tested for reliability and durability. While other manufacturers build their products from the same "pool" of parts available to anyone, we make it a point to be uniquely better, innovative and always looking to the future. To do that, we have to design, build, test, and rebuild some of our own parts. We know they work because we push them well beyond the industry standards, making sure they match the reliability people expect when they own a Trane. From the durable Climatuff® compressor to the exclusive Spine Fin™ coil to the revolutionary Hyperion™ air handler-and a number of other patented innovations-when you own a Trane, you're getting more than reliable comfort and you're getting it year after year.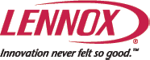 Lennox Residential is a leading provider of high-efficiency home comfort systems.
Feel perfectly comfortable at home with our innovative Lennox Residential heating, cooling and air quality systems. We manufacture high-efficiency HVAC systems including furnaces and air conditioners designed to conserve energy and save money. Our complementing air filtration systems, humidifiers and dehumidifiers help keep indoor air quality healthy and clean. And, in the event of an outage, we can back up your comfort with safe and reliable whole-home generators.




Thanks to economical natural gas fuel, York® furnaces provide affordable heating that can handle the harshest cold. Models with advanced variable-speed blowers and modulating burners match your comfort needs precisely and efficiently. Plus, count on the energy savings of ENERGY STAR® qualified products to make you more cozy for less cash.



Contact Us
3 Zames Road, Derry, NH 03038
Located in Hamilton, MA and Derry, NH
Phone: 888-888-9338

Contact Kevin Rogers at:
krogers@summitairsystems.com

Contact Scott Glencross at:
jsglencross@summitairsystems.com